At some point in my previous life, I must have flown through Minneapolis-St Paul Airport, on the way to points east.  It would not have been my choice.  Was there not an airline called Northwest Orient (or maybe KLM) that was based here?  I hear winters are brutal, and summers produce the biggest mosquitoes north of the Mason Dixon Line.  So, in my quest to visit all fifty states, I landed in Bloomington, MN, home to the famous Mall of America.  I also need to miles to maintain the lowest of status with United.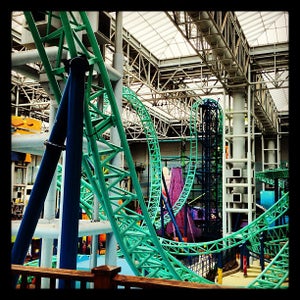 It is hard to believe that MOA was born twenty years ago, in 1992.  You may have seen the Mall featured on various television shows, like Discovery Channel, Travel Channel, and TLC.  The best description I have heard of Mall of America is that it is a city within a city.  The three anchor tenants are Macy's, Nordstrom, and Sears.  Some unique tenants are the Sea Life Minnesota Aquarium and a fourteen screen movie theater.  This is the home of Abercrombie and Fitch's flagship store.  The Mayo Clinic has a wellness center here. The Ghermezian Brothers, probably with lots of relatives in Fresno, were the developers of this mega mall.  They opened their doors on August 11, 1992, despite detractors and naysayers.  The idea was to build a shopping center that would be a destination.  By most accounts, it has exceeded all expectations.  They became the first mall to mix retail and entertainment.  It is the most visited shopping mall in the world with more than 40 million visitors annually.  This is eight times the population of Minnesota!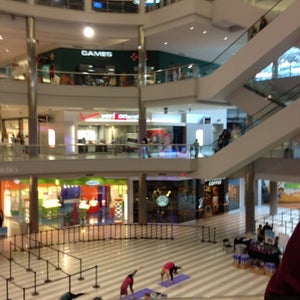 The Hiawatha Line light rail line connects the Mall with the Minneapolis-St. Paul International Airport as well as downtown Minneapolis.  I plan to visit a few old friends there, if I can make contact with them.  The light rail runs every 10 minutes!!!!  My hotel is right across the street, walking distance. Like most malls across our country, people use the mall to walk, a form of exercise that is very underrated.  It is also possible to get to the Mall from either the Minneapolis-St. Paul Airport as well as downtown on their light rail system.  Here are some boring statistics about MOA:
57 miles is the walking distance around one level of Mall of America
8 acres of skylights allow about 70% of the natural light to enter the Mall
4 out of 10 visitors to Mall of America are tourists
4.3 miles of total store front footage
7 Yankee Stadiums can fit inside the Mall
25 rides and attractions in Nickelodeon Universe
32 Boeing 747s could fit inside the Mall
65 semi trucks were needed to transport trees to the theme park to create the outdoor feel of an indoor park
70 degrees inside Mall of America whether its spring, summer, winter or fall
86 hours is the length of time it would take to complete your visit to the Mall if you were to spend just 10 minutes in each store
100+ pounds of food are fed daily to animals at SEA LIFE™ Minnesota Aquarium – plus 90 extra pounds on the days the sharks are fed
258 Statues of Liberty could lie inside the Mall
400+ events are held at Mall of America each year
520+ stores are located in Mall of America
5,000+ weddings have been performed at Mall of America
11,000 year-round employees at Mall of America (13,000 during peak periods)
12,550 on-site parking spaces at Mall of America in two ramps
30,000+ live plants and 400 live trees climbing as high as 35 feet tall in Nickelodeon Universe®
32,000+ tons of trash recycled each year
170,000+ Legos have been lost in the LEGO play area
1.2 million-gallon aquarium at SEA LIFE™ Minnesota Aquarium
4.2 million square feet of gross building area
40 million visitors annually which is more than the combined populations of North Dakota, South Dakota, Iowa…and Canada
130+ million number of rides in the park since opening
$650+ million cost to build
Nearly $2 billion Mall of America generates in economic activity annual for the state of Minnesota
But the best news is NO SALES TAX on clothing in the state of Minnesota!