As the song says, "It never rains in California", but I retort, that "it always rains in Seattle." Tell me, why I would fly to Seattle in December, and go to a Niner-Seahens game on a cold and wet December night. I must have a very good reasons.
Yes, my buddy, Big Bob, who moved to Idaho, will meet up with me for the Niner game. We were at the NFC Championship game in Los Angeles last January. If you thought that was crazy, sitting in the freezing cold and rain is even crazier. He even went to Green Bay to see the Cheese heads on the "Frozen Tundra" of Wisconsin last January.
Though I have visited Seattle numerous times in the past, both for business and pleasure, winter is not an ideal time to visit. I have seen relentless rain, heavy snow, and bitter wind and cold here. The snow may have been the worst, since it paralyzes the city. Why? The downtown streets are so hilly and steep. Even the police and fire do not have tire chains or snow tires!
But the main reason I am here is the game, not because Seattle is any good. Maybe the Niners can win a game in a hostile stadium? And clinch the NFC West and a playoff home game or two??
The best way to reach the stadium is the Sound Transit (light rail) from downtown to the ballpark. The senior fare is a dollar, as I recall. In fact, I will use the light rail to get from SeaTac Airport to downtown before meeting Big Bob.
I have been to the Mariners baseball stadium (Safeco?) before, but never to Lumen Field where the Seahens play. In fact, I also went to the old (now imploded) Kingdome, perhaps the world's worst indoor stadium every built!!!
We are fortunate that Lumen Field is not located in Petaluma (haha). I expect we will be outnumbered by about ten to one, Seahens fans to Niner fans. Oh well! Big Bob is a former SWAT trained officer, marksman, and crisis negotiator. No worries!
I was hoping to see our next great QB, Trey Lance, but he is out for the season. We get another season of Jimmy G (now injured, yet again), though he might get us into the playoffs and Super Bowl. Then again, maybe not. But I think we are in a better place than the Seahens. It seems like they got rid of Russell Wilson just in time! And now our hopes depend on Mr. Irrelevant, Brock Purdy, the last player drafted in 2022.
But I love Seattle, any time of year. The average daily high temp is 53 F., making December the coldest month of the year here. It will be coldest at kickoff time! And an average of 14 days of rain. Weather update: the highs are in the 40s, lows in the 30s. Burr!!!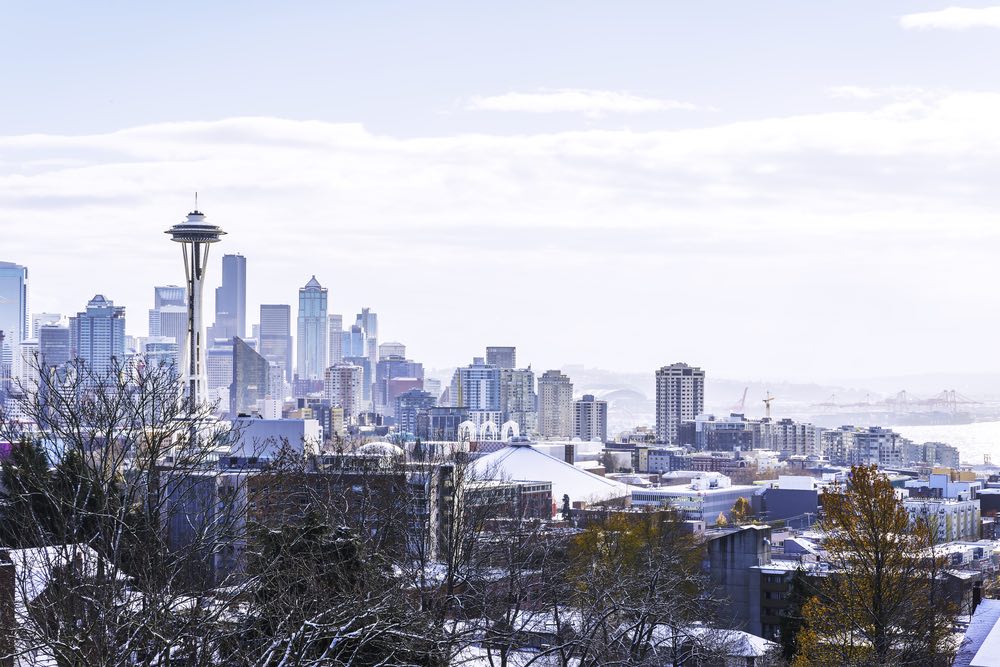 An ugly day in the Emerald City.
See you there.