From Fodor's, and I would never have imagined this:
Who knew the nation's capital was the source of a musical movement? But indeed, go-go, a subgenre of funk that adds rhythmic patterns and live audience call-and-response—and encourages dancing on and on (hence the "go-go")—began here in the 1970s. Chuck Brown—the godfather of go-go—and his band the Soul Searchers are attributed as its creator, joined by the Young Senators and others, and it blew up the music scene in the 1990s and 2000s. At the time, the city's Black mayor, Marion Barry; mostly Black city council; and majority Black population provided a prototype of Black success, and go-go became the city's soundtrack. Mayor Muriel Bowser made it the official music of DC in 2020, with the promise to preserve the history and culture go-go has built.
Rare Essence and Trouble Funk can still be found performing go-go across DC today, and local radio stations still play marathon go-go sessions; the GOGO M.U.S.I.C. radio station plays it 24/7. Pay homage to Chuck Brown at the Chuck Brown Memorial Park at 20th and Franklin Streets NE. The National Museum of African American History and Culture has a floor dedicated to music, with a large go-go exhibition and some great Chuck Brown memorabilia. The MLK Library in downtown D.C. also has a large go-go exhibition.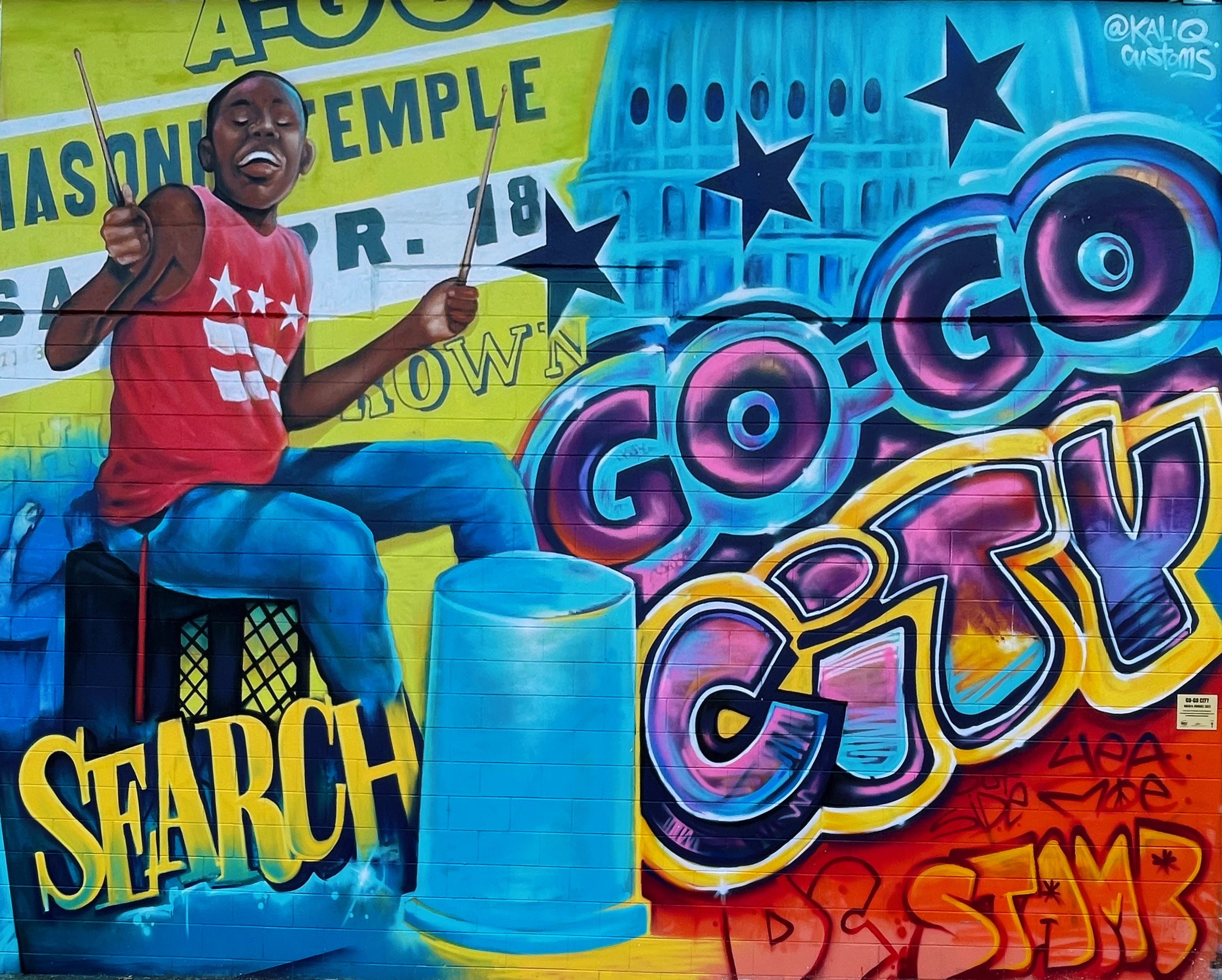 I never realized, despite its great diversity, that go go music was born here. I would expect a strong African American influence over music here. And with the Kennedy Center for the Performing Arts, all musical genres have enjoyed success and exposure here. In 2022, the variety of music includes a wide range: Harry Connick, Jr., Handel's Messiah, Shear Madness, Wicked, Les Misérables, Lion King, the National Symphony Orchestra, the Roots, plus many others.
I love almost all types of music, except country and rap. Give me a traditional musical, some classical music, or good, old fashioned rock and roll.